---
IT'S BACK!
BRU'S COMEBACK PACK VIRTUAL RUN SERIES™!
(yes, you can walk it, too)
Three races. Three dates(although you can run it anytime that week).
Three medals...OH WAIT! Make that FOUR medals!
Get a finisher medal for the 5.4k, the 6.8k, the 10k and a base medal to put them on (if you register for the PACK).

Conquer one race, or all three! Use these virtual races to train for a longer virtual or in-person race.

Run or walk in your neighborhood, local park or on a running track, even a treadmill! It's your chance to participate with Tedy's Team® - right in your own backyard!

Make your miles count! You are not just running or walking, you are helping to bring awareness of the warning signs of stroke and heart disease and doing something good for your heart! The first step is always the hardest, but the most rewarding!
---
Race Information:

---
FUNDRAISE TO HELP OUR MISSION:
Once you register, a website will be created for you to fundraise. Use that page to help us raise vital funds for our mission and receive some cool incentives!
Please note: Fundraising incentive levels do not include your registration fee amount(s).


---
FREQUENTLY ASKED QUESTIONS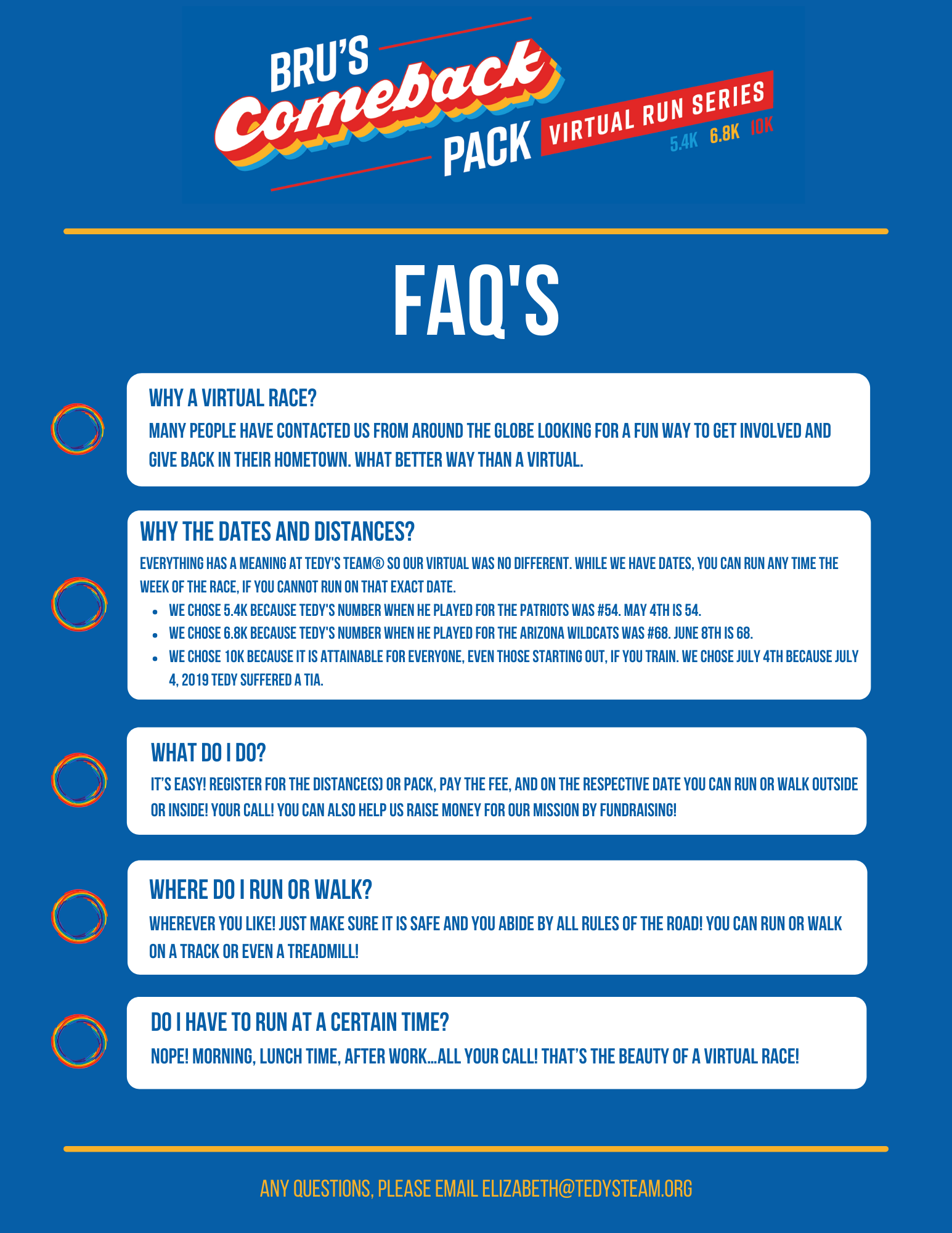 If you are confused on how to register, please email Elizabeth at elizabeth@tedysteam.org for a video How-To.
---
THE FINE PRINT
First 400 registrants are guaranteed their bib and medal(s) before the race if registered 10 days before their race. All others will receive their bib digitally and thier medal and bib as soon as possible with no guarantee to recieve it in time for their race.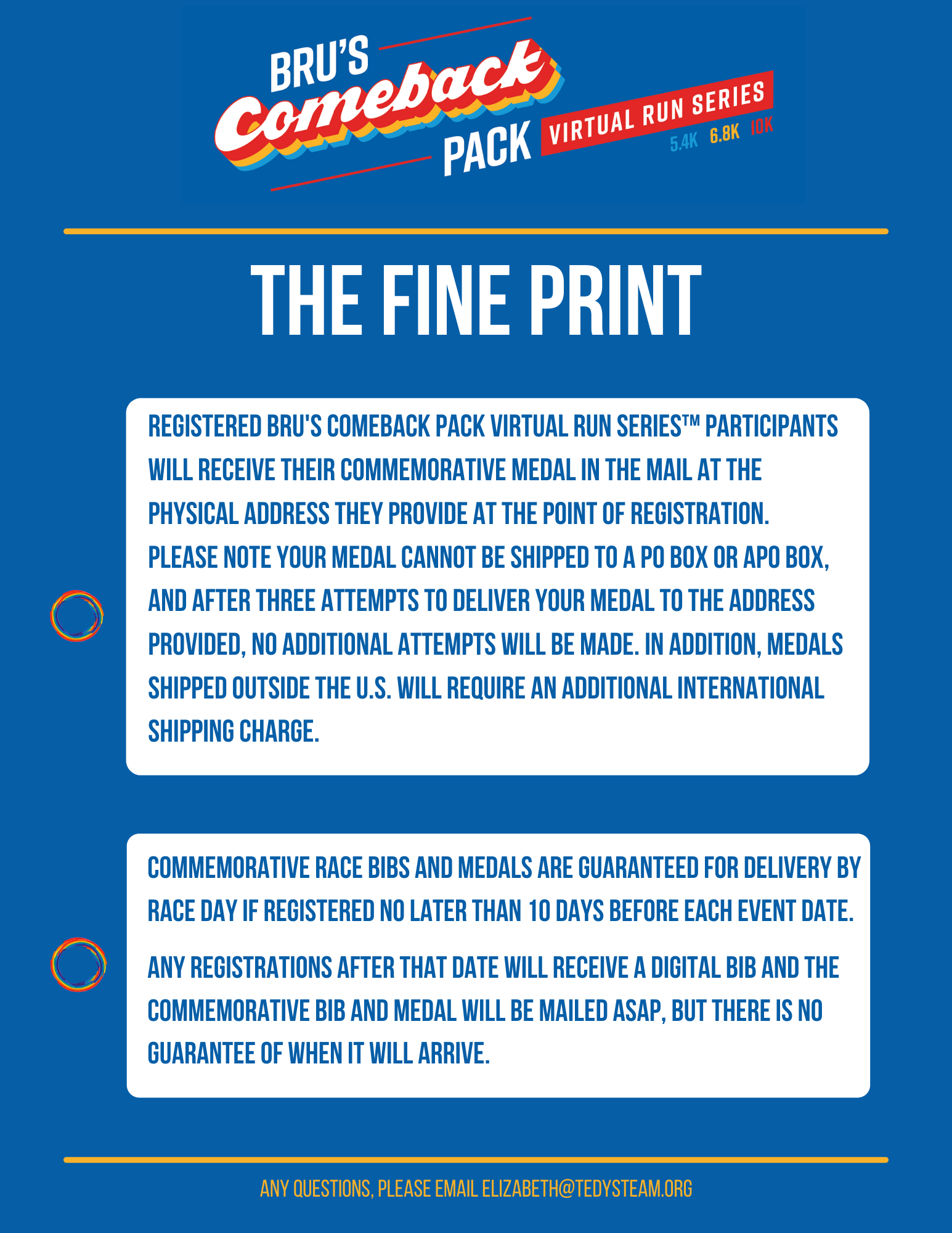 ---
Donate:
Find a Participant or Team:
Participate: